Microphones
So, what kind of microphone do you have? What do you use it for? Show me yours and Ill show you mine.
I have a wired Turtle Beach X 11 EARFORCE. It's name sounds like a crazy Japanese ear rape.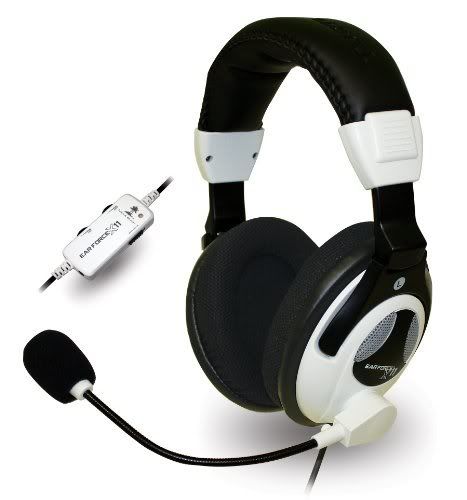 I use my mic to play videjah ghames. I also use it to record the occasional bump for some pod casts I listen to. I really like this mic. At first I was unwilling to pay so much for a headset. But then I was all like, "Fuck it, you deserve it. You are handsome and by golly people like you." The sound quality is great. It also blocks out ambient noise very well. It also records very well. I really can say enough good things for it. Basically this headset microphone is like a blow job for your ears.