Anime Expo 2012
Never too early to make a thread.
There's a BIG part of me that want's to build this and use it as a cosplay: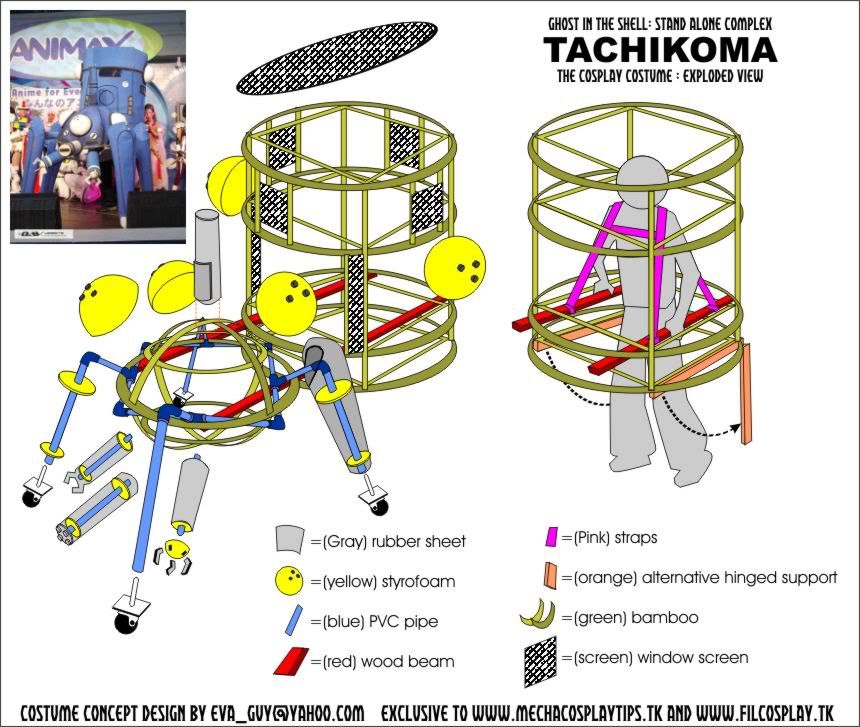 I see three problems with this:
1. This would cost a fair bit of change to make, even if I substituted materials for cheaper ones.
2. It's going to need room for building it.
3. Transporting it would be a debacle of it's own. I would need to rent a van or pickup truck during the con (more money).
3a. Driving to the con is gonna be trouble. The X-Games are happening at the exact same time which means traffic out the wazoo.
Still, I know I could build it and, if I did, I would be arduino-ing the shit out of it. It's sensor orbs would be able to spin, and so would the minigun up front. I'd mount speakers into it and play tachikoma sound clips and install a few CPU fans to keep me cool. Power everything using RC car battery packs.
Maybe I could engineer it to be smaller and modular so the pieces could fit in the Cadillac? Ideas?
Post edited by Victor Frost on