Indie RPG Spotlight - Mouse Guard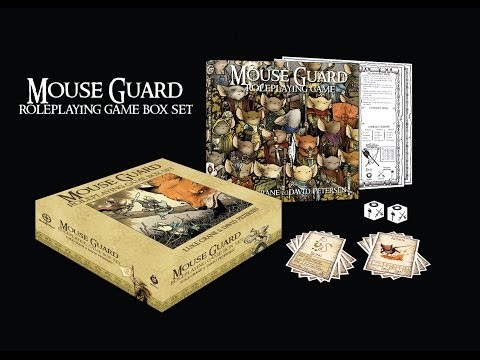 Mouse Guard is a simple, elegant role playing system that easily tells the kinds of stories in the fantastic Mouse Guard comic. If you enjoy that comic, you will enjoy this rpg. If you haven't read that comic, you should probably start.
Mouse Guard involves turn taking, novel character creation, a mechanical cycle of seasons, and interesting character development. Challenges use a generic system that encourages clever storytelling and survival drama. It's a great game to play with children, but easily scratches an adult role playing itch.
Source Link