Is Gone Home a Game?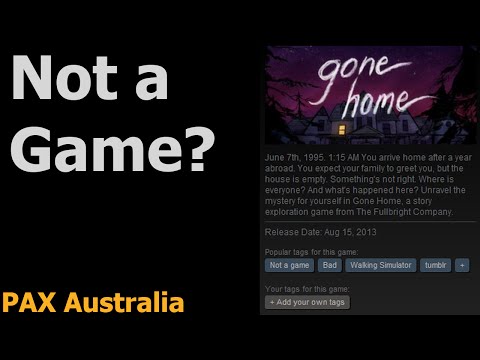 Is "Gone Home" a Game?
PAX Australia

Rym presented "Losing" at PAX Australia 2014. This is an excerpt from that lecture concerning the definition of the word game. Particularly, I consider "Gome Home" and the widespread "debate" over whether or not it is a game. (Spoilers: Gone Home is a game).
Source Link